eXBA - eXtended Business Application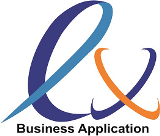 Astral's eXBA application suit is extending your investment in ERP by adding applications that are complementary to ERP which will enhance Organizational performance and increase employee productivity. These applications are small independent & integrated functional modules but can really add value in organizations day-to-day functioning. By automating these day-to-day functions; it increases office efficiency, facilities paper-less office, improves employee productivity and control costs.
Considering that the application will be used at various staff levels, its intuitive user interface is the key to its successful rollout the application across organization. The application can be deployed on-premises or on-cloud as required by the organization. It can implement using single sign-on using ADS or natively. Its master data management module is core to eXBA suit; controlling all aspects of eXBA master administration like Users, Expenses, Tasks, Client/Projects etc.
 eXBA Offers:
Employee Expense Reimbursement Solution
Time Management Solution
Travel Requisition Solution
Project Billing Solution
Vendor Payments
Opportunity Management System